User Interface Walkthrough
If you are connected with your wallet, clicking on the xExchange Logo on the top left will always take you to the Dashboard.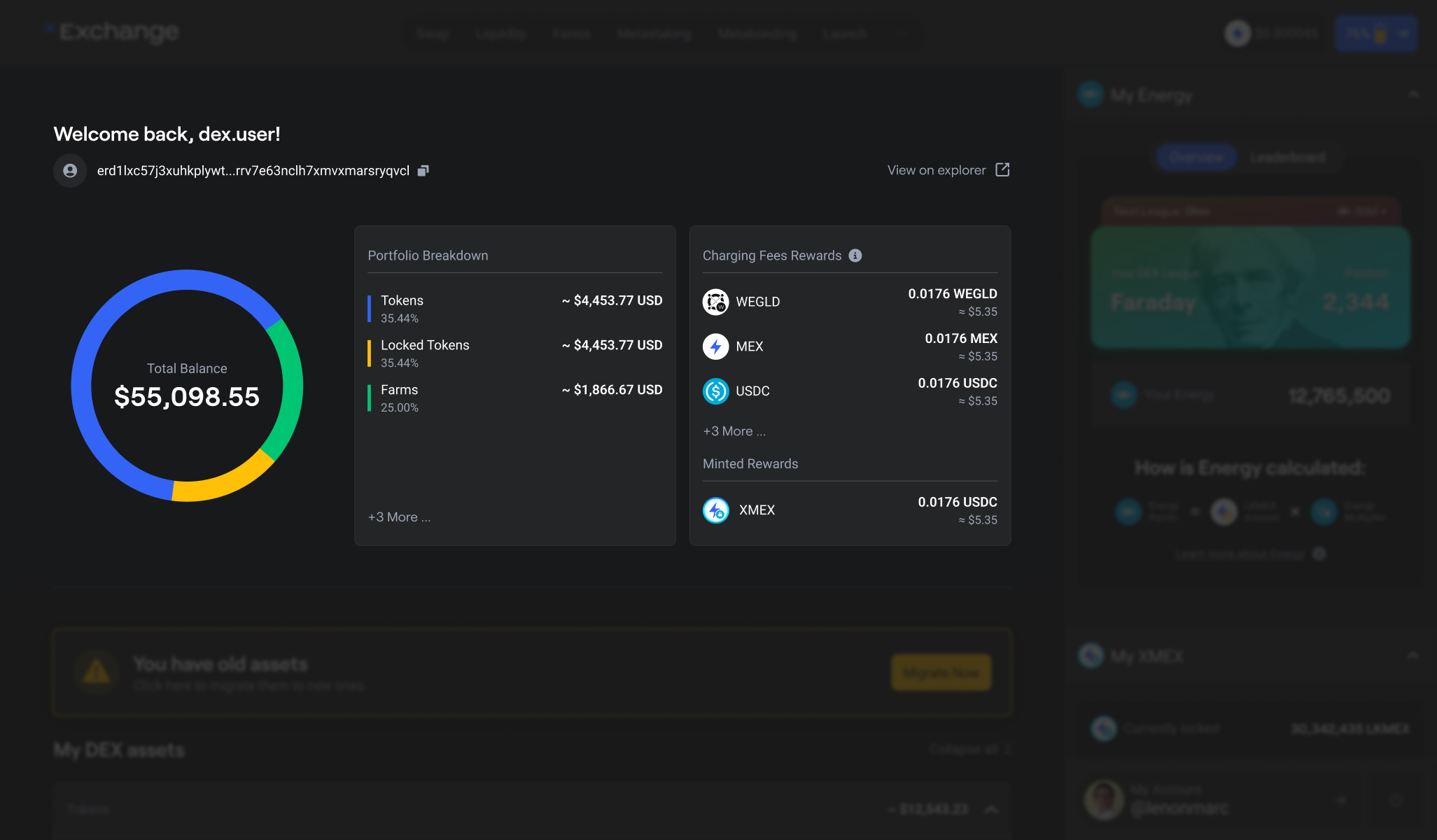 Here you can see a breakdown of your portfolio, the different kinds of assets you hold and a real-time estimate of the accumulated passive rewards that become claimable once per week, on Friday.
If you scroll down on the same page (Dashboard), you can see an assets overview - all of them available in the blink of an eye.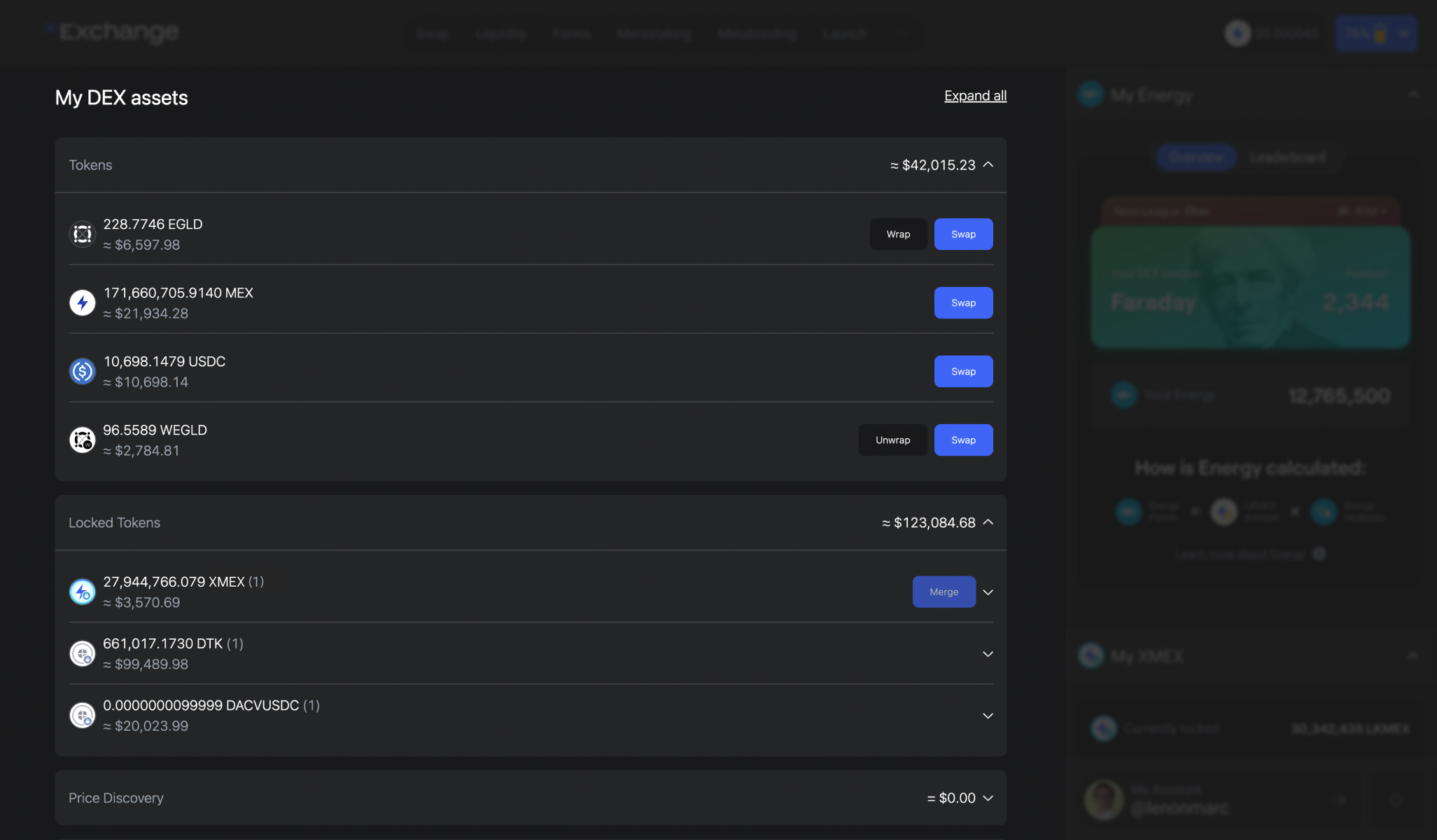 On the right-hand side, you can see all things Energy-related. Click the expand button, to reveal the side menu.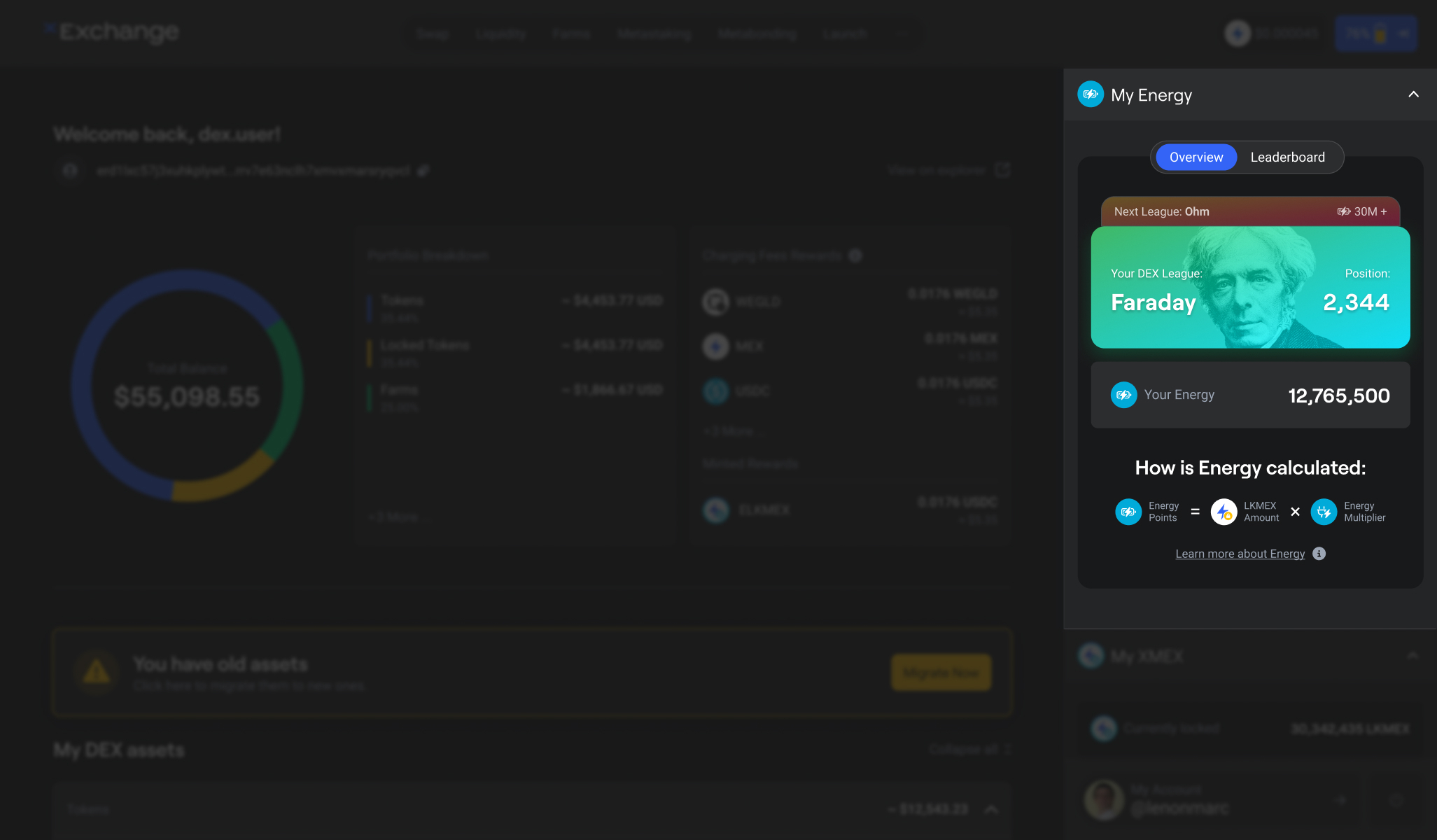 In this menu, you can view your current Energy, as well as your position in the global Leaderboard, based on your Energy.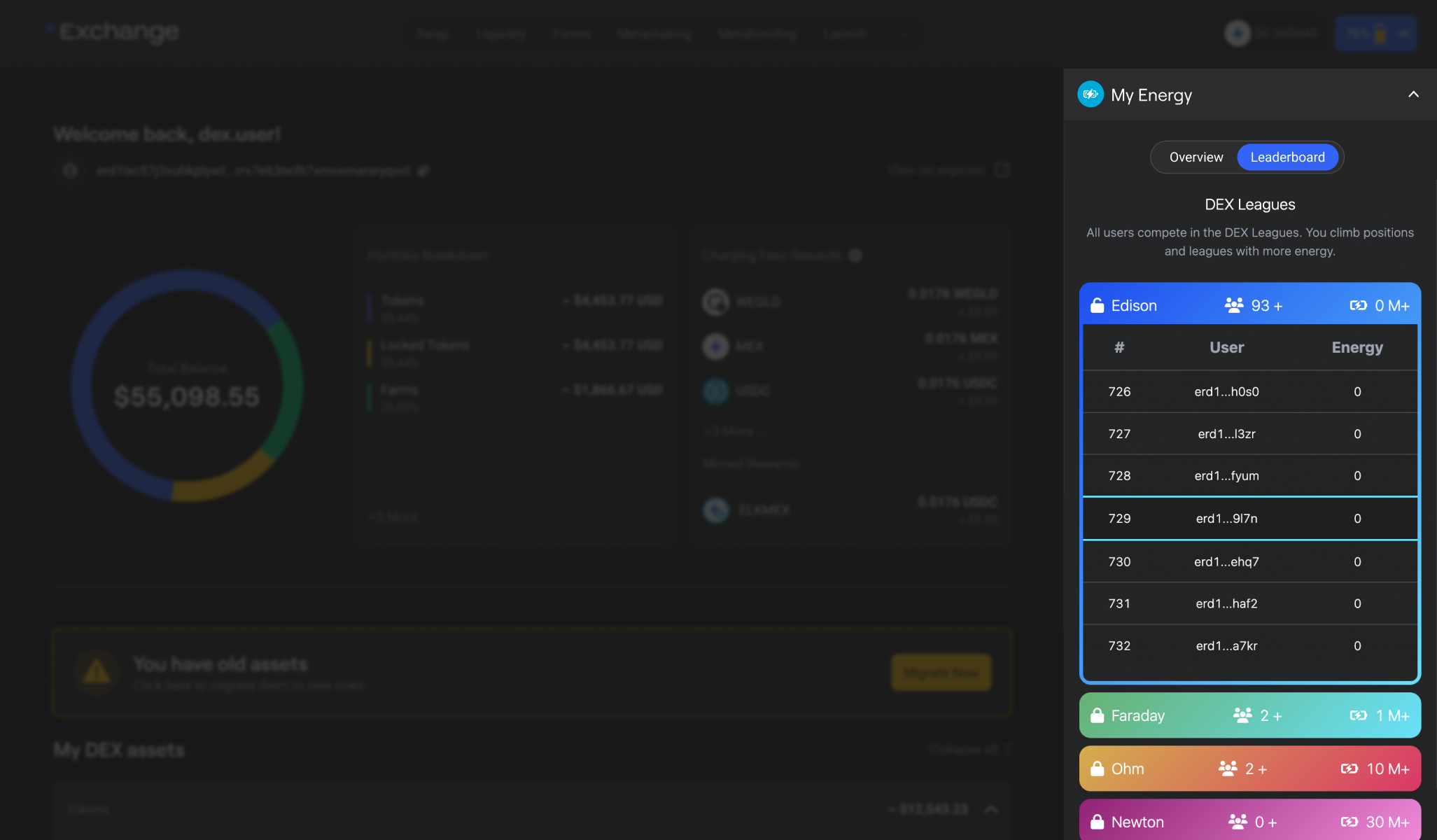 You can see the league you are in, based on your Energy.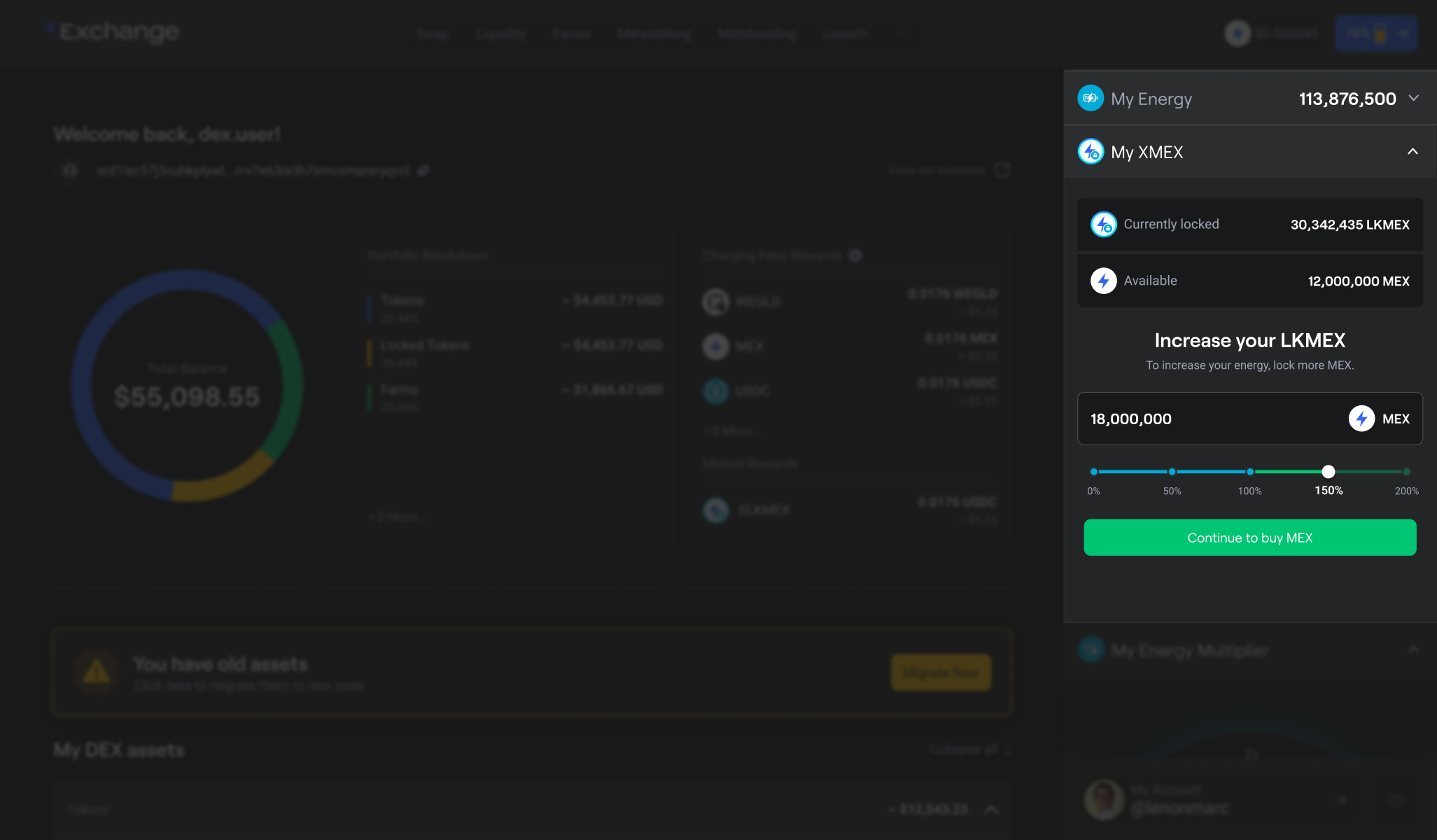 You can lock MEX to XMEX and see your total xMEX holdings.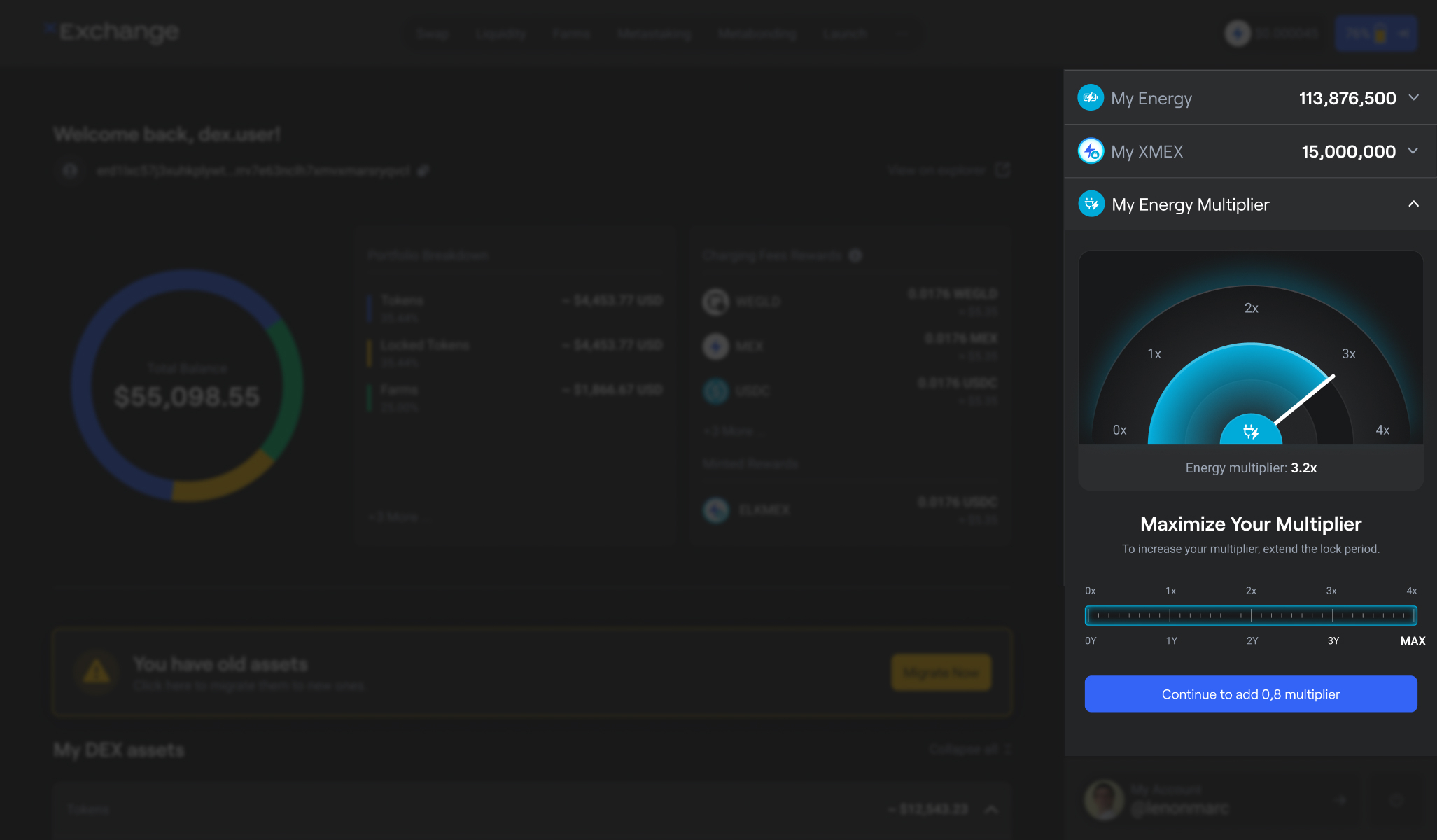 And you can also find the Settings and Disconnect button at the bottom of the same menu.